On one of her vlogs, rising young actress Belle Mariano confidently discussed her thoughts on outfit repetition as a common practice, debunking the stigma associated with it.
Belle Mariano is no doubt one of the most stylish actresses of this generation, as she confidently expresses herself in an array of outfits, styles, and fashion concepts, whether inside or outside of work.
Even though celebrities like Belle are expected to constantly wear new and trendy clothes, she disclosed that she actually enjoyed and supported the idea of repeating outfits.
In one of her vlogs, Belle showed the different clothes, accessories, sandals, and shoes that she often wears for casual and formal occasions.
As fans were adoring her fashion sense while explaining her choices of clothes whenever she goes out, they felt bigger admiration towards the actress when she conveyed her take on the idea on outfit repeating.
"You know guys, hindi naman porket nasuot mo 'tong outfit na 'to, hindi mo na pwedeng suotin next time, 'di ba? Pwede mo namang labhan," she said.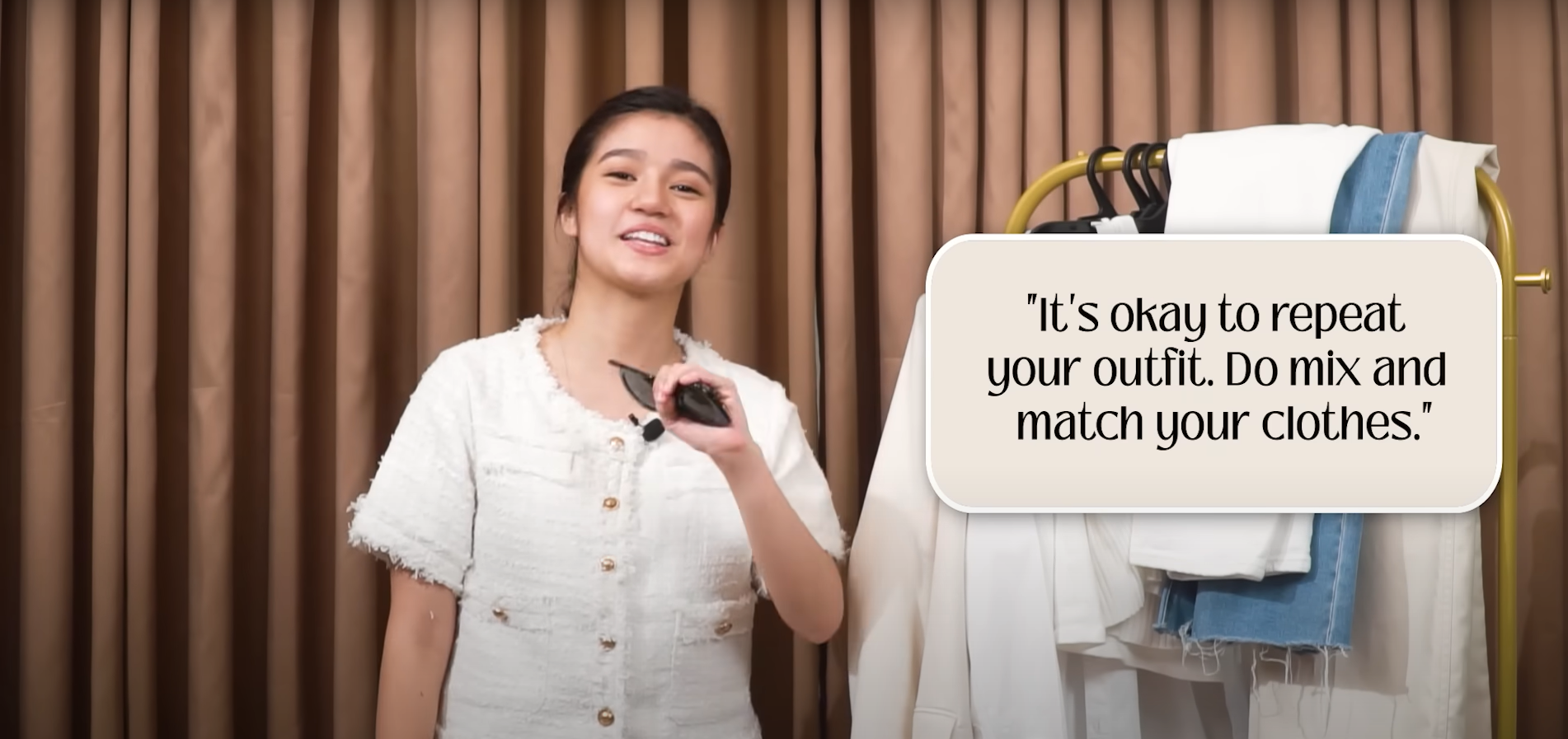 Adding to that, Belle even said that she often sticks with clothes that have the same colors because she can easily match them with any outfit.
Her positive mindset was truly commended by a lot of netizens as they left comments under her YouTube video, calling her an influencer who is "low-key," "simple," "frugal," and "the epitome of less is more."
Issues about wearing the same outfit multiple times have caused extreme self-consciousness, insecurities, and less appreciation of one's fashion identity, but Belle was able to inspire everyone to embrace what makes them feel best and most comfortable about themselves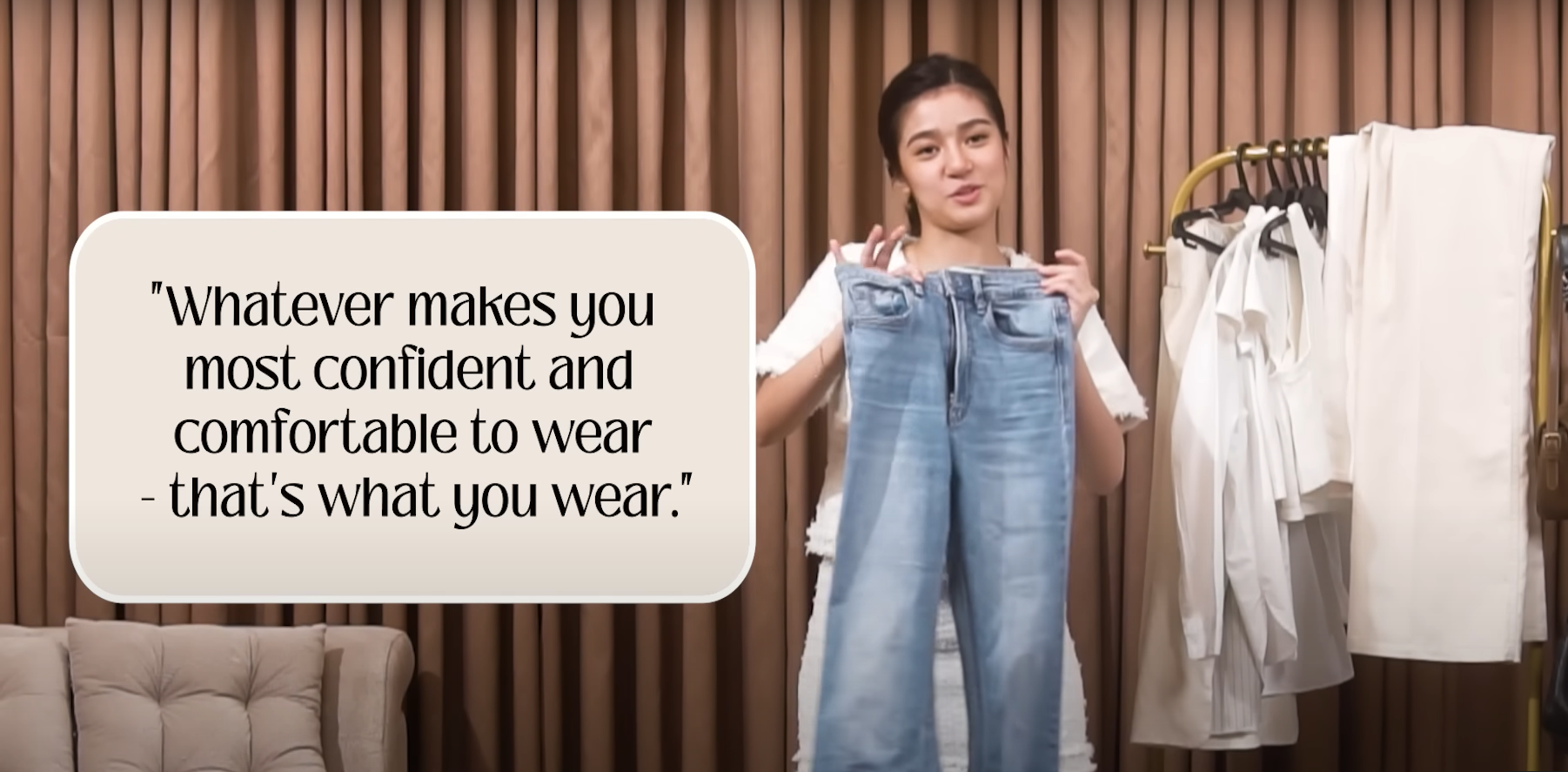 The young actress has truly helped in changing others' views about repeating outfits — that it is equally normal for everyone and it does not make you less of a person in any sense.
Photo Credit:
https://www.instagram.com/belle_mariano/, https://www.youtube.com/watch?v=jT-EmHhTXQc